Call today 206-448-9100 to talk with an AlphaGraphics expert.
We strive to provide our customers with top-notch support and great experiences.
AlphaGraphics Seattle | 3131 Elliott Ave, Suite 100 | Seattle, WA 98121
We are
AlphaGraphics Seattle
Industry leaders in brochure printing solutions.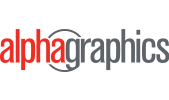 AlphaGraphics Seattle | 3131 Elliott Ave, Suite 100 | Seattle, WA 98121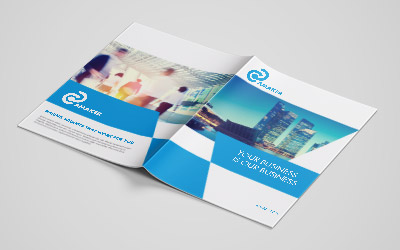 Complete Brochure Printing
High-quality, fast, and professional.
Our team is committed to producing high-quality brochures for your business. We offer both full-color digital and offset printing, as well as a variety of custom finishing options. Choose between standard and custom sizes, an assortment of different paper stocks, and multiple binding or folding options. Whatever works best for you, works best for us.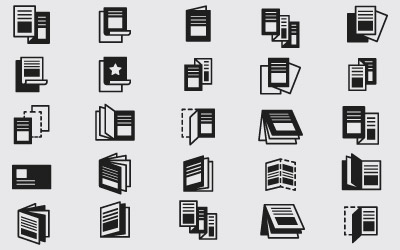 FLEXIBLE FOLDING OPTIONS
Custom and standard brochure folding.
The right fold is an essential part of every brochure design. Our professional equipment produces clean and accurate folds every time. Choose from any standard folding formats, or customize a fold to create a unique brochure experience.
2-panel folds: bi-folds
3-panel folds:trifold, z-fold, gate fold
4-panel folds: accordion fold, double gate fold, double parallel, french fold, roll fold
Custom folds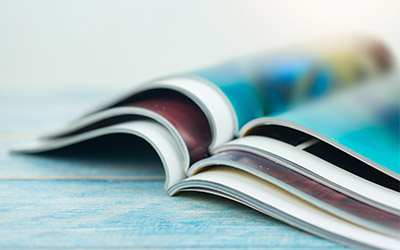 SPECIALTY PRINT SOLUTIONS
Upgrade your visual communications.
Enhance your visual communication to make your business messaging more memorable. We offer a variety of value added specialty print options that will give your brochures that extra "wow" factor. This includes foiling, custom shapes and sizes, die cut, kraft paper options, soft touch laminate, high quality papers, spot gloss UV, satin finishes, and more.
Partner With
AlphaGraphics
Brochures are an essential cost-effective marketing tool for any business. Brochures help you communicate core messaging about your company and the value you can bring to your customers
AlphaGraphics has everything you need to make your next brochure printing project a success. Our professional print services help thousands of customers create brochures in every size, style, and color.
Choose from standard brochure sizes and folds, or get creative with something custom that helps your brand stand out from the crowd.
We offer a complete set of brochure printing solutions, as well as design and layout services. Partner with us and receive expert assistance from industry professionals. We work with a wide array of clients, ranging from small businesses to large national brands.
Get the perfect brochures for your business. Our full-service printing solutions make it easy for you to develop a brochure that reflects your company's unique brand and style.
Full-color or black and white
Small or large quantities
Quick turnaround times
Offset printing
Standard and custom sizes
Variety of paper options
Bi-folds
Trifold
Z-fold
Gate fold
Accordion fold
Double gate fold
Double parallel fold
French fold
Roll fold
Custom folds
Design and layout services
Saddle stitch binding
Catalog style
Booklet brochures
Matte or Gloss paper finishing
Digital spot gloss UV
Foil stamping
Soft touch laminate
Packing, mailing, and shipping services
Start on your brochures printing project today. GET A QUOTE

Print Solutions for your business

AlphaGraphics Seattle is your complete print solutions partner.

Printing

Top-quality printing services for your business. Digital, offset, large-format solutions — from simple to complex projects, we get the job done.

Signs and Banners

No matter the shape, size or application, signs are our specialty. We can create any kind of signage you can imagine, interior and exterior signage from banners and banner stands to wall-sized displays, and vehicle wraps.

Graphic Installations

We offer a wide range of commercial graphic installation and removal services — wall graphics, floor graphics, window graphics, interior and exterior applications, vehicle wraps, and more.

Marketing & Design

We're not printers who do marketing and design. We're marketers and designers who happen to be expert printers.

Mailing and Fulfillment

AlphaGraphics makes handling all of your business' storage and shipping needs simple and cost-effective. Services include warehousing, order fulfillment, product packaging, sorting, shipping, mailing and more.

Expertise and Stellar Customer Service

Our expert team has the knowledge and experience to help make your next project a success. Our biggest priority has always been providing our customers with top-notch support and great experiences.

Request a Quote

Use the form below to tell us about your next brochures printing project.

CALL NOW206-448-9100Mon-Fri: 8am - 5:30pm

LOCATION

AlphaGraphics Seattle 3131 Elliott Ave, Suite 100 Seattle, WA 98121