AlphaGraphics is Your
Local Full-Service Newsletter & Flyer
Printing and Marketing Partner.

Newsletter & Flyer Printing and Marketing Solutions

Your Complete newsletter and flyer Printing Company.
Partner with AlphaGraphics Today and Discover Professional Newsletter and Flyer Design and Printing.
Professional Full-Color, Pantone® and Black & White Printing.
Tell your story with vivid full-color, precise Pantone® spot-color or high-quality black and white printing. High impact full-color flyers are a great way to make your announcement, press kit, trade show or point-of-sale sell sheet stand out. Consider economical high-quality black and white reproduction or precise Pantone® spot-color printing for your next high-volume monthly, quarterly or annual company or club newsletter.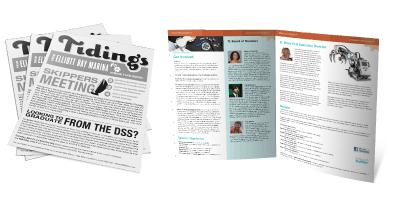 Complete Size, Paper, Finishing, Mailing and Shipping Options.
Ask an AlphaGraphics professional today about optimal paper substrates and finish sizes, digital and offset printing choices and custom finishing options for your next newsletter or flyer project. Whether you need a multi-page 11" x 17" newsletter folded to 8.5" x 11" including saddle-stitching, adhesive tabbing and complete USPS mail processing or a double-sided full-color flyer shipped overnight to tomorrow's trade show, we have the right flyer and newsletter solutions to meet your goals.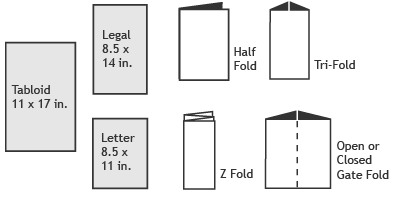 Get Started Today.
Contact an AlphaGraphics Professional Today to Start Your Newsletter and Flyer Project.
Complete Direct Mail Services
Save time and money with our complete direct mail services including data cleansing, address deduplicaton, CASS certification, move update processing, inkjet/in-line addressing, presorting and delivery to USPS.
Ask an AlphaGraphics professional today how a targeted contact list with relevant messaging and compelling design can enhance your reach and meet your direct mail marketing objectives.
Commitment to Quality
AlphaGraphics workflow solutions in pre-press, printing and finishing ensures optimized productivity and increased quality. Our workflow is based on ISO 9001:2008 standards and incorporates lean manufacturing philosophies which allows us to meet or exceed your project's objectives with ease.
Value-Added Layout and Design Services
Whether you supply press-ready files or we design it, our experienced layout & design, creative and prepress team will ensure your newsletter and flyer projects are produced cost-effectively and according to your project specifications start to finish. We are a one-stop solution for your design, printing and marketing projects.
Get Started Today and discover Complete Newsletter & Flyer Printing Solutions.