Call today 206-448-9100 to talk with an AlphaGraphics expert.
We strive to provide our customers with top-notch support and great experiences.
AlphaGraphics Seattle | 3131 Elliott Ave, Suite 100 | Seattle, WA 98121
We are
AlphaGraphics Seattle
Industry leaders in custom outdoor signs, graphics, and display solutions.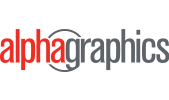 AlphaGraphics Seattle | 3131 Elliott Ave, Suite 100 | Seattle, WA 98121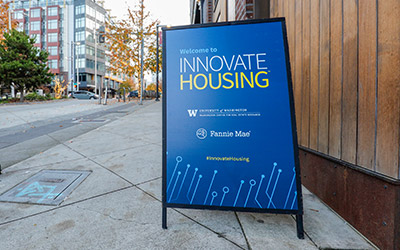 Complete Outdoor Signs, Graphics, and Display Solutions
Cost effective and durable.
Custom outdoor sign manufacturing is our specialty. No matter the shape, size, or application, we'll have the perfect signage and hardware solution to meet your business needs. Our outdoor signs are durable, waterproof, and fade and scuff resistant AlphaGraphics is committed to producing the highest quality outdoor signs, graphics, and displays. Fabric, posters, banners, rigid, billboards, backlit signs, graphics — we have options!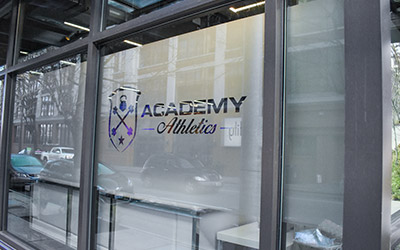 Exterior Window, Wall, and Floor Graphics
Wide range of applications.
Take advantage of your window, wall, and floor space with a custom graphic. They make excellent surfaces for subtle vibrant images, to bold statements, to everything in between. Choose from a wide variety of exterior applications. Clear window decals, die-cut decals, perforated vinyl, static window clings, lettering, and more. We offer both permanent and temporary outdoor graphics solutions.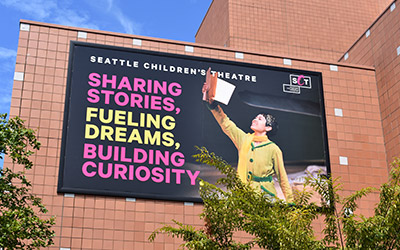 Professional Installation Services
Put your message on display.
Our professional installation team will ensure your signs and graphics are properly installed to look their best, maximizing their visibility. "Safe, secure, and professional," that's our motto. We offer complete outdoor sign and graphic installations services and high-quality sign hardware. Display your signs and graphics the right way and get your message heard.
Partner With
AlphaGraphics
AlphaGraphics has everything you need to make your next outdoor signs and graphics printing and installation project a success.
We offer a complete set of professional-grade digital, offset, and large-format printing, as well as expert sign and graphic installation services. Our top-of-the-line custom sign production facilities consist of the latest presses and equipment — operated by an experienced team who care about results. No matter what kind of outdoor signs you need for your business, we can help make it happen.
Partner with us and receive expert assistance from industry professionals.
We work with a wide array of clients, ranging from small businesses to large national brands.
Communicate your brand messaging in a BIG way with outdoor signs and graphics that specifically cater to your business needs.
Signs
Banners
Outdoor Graphics
Wall Graphics
Window Graphics
Floor Graphics
Office Graphics
Sign and Display Hardware
Three Dimensional Signage
Point-of-Purchase Signs and Displays
Fabric Banners and Signs
Backlit Signs
Flags
Kiosk Displays
Falconboard Displays and Graphics
Booth Displays
Posters
Wayfinding Signage
Art Prints and Frameing
Frosted Windows
Large Format Printing
Installation Services
Restaurant Signage
Retail Signage
Pole Pocket Banners
Sidewalk / A-Board Signs
Standoff Graphic Displays
Yard Signs
Acrylic Signs and Graphics
Start on your next outdoor signs & graphics project today. GET A QUOTE

Print Solutions for your business

AlphaGraphics Seattle is your complete print solutions partner.

Printing

Top-quality printing services for your business. Digital, offset, large-format solutions — from simple to complex projects, we get the job done.

Signs and Banners

No matter the shape, size or application, signs are our specialty. We can create any kind of signage you can imagine, interior and exterior signage from banners and banner stands to wall-sized displays, and vehicle wraps.

Graphic Installations

We offer a wide range of commercial graphic installation and removal services — wall graphics, floor graphics, window graphics, interior and exterior applications, vehicle wraps, and more.

Marketing & Design

We're not printers who do marketing and design. We're marketers and designers who happen to be expert printers.

Mailing and Fulfillment

AlphaGraphics makes handling all of your business' storage and shipping needs simple and cost-effective. Services include warehousing, order fulfillment, product packaging, sorting, shipping, mailing and more.

Expertise and Stellar Customer Service

Our expert team has the knowledge and experience to help make your next project a success. Our biggest priority has always been providing our customers with top-notch support and great experiences.

Request a Quote

Use the form below to tell us about your next outdoor signs and graphics installation project.

CALL NOW206-448-9100Mon-Fri: 8am - 5:30pm

LOCATION

AlphaGraphics Seattle 3131 Elliott Ave, Suite 100 Seattle, WA 98121