Call today 206-448-9100 to talk with an AlphaGraphics expert.
We strive to provide our customers with top-notch support and great experiences.
AlphaGraphics Seattle | 3131 Elliott Ave, Suite 100 | Seattle, WA 98121
We are
AlphaGraphics Seattle
Industry leaders in window, wall, and floor graphics production and installation solutions.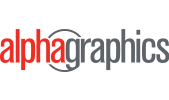 AlphaGraphics Seattle | 3131 Elliott Ave, Suite 100 | Seattle, WA 98121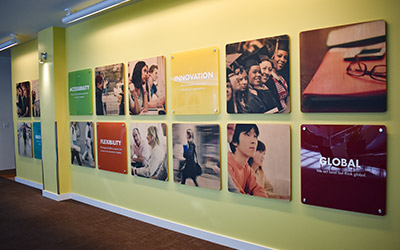 GRAPHICS SOLUTIONS
Custom solutions for your business
Our team is committed to producing high-quality window, wall, and floor graphics for your business. No matter the shape, size, or application, we'll have the perfect graphic solution to meet your project needs. We can help you deploy your visual assets, large and small, on nearly any surface to create maximum visibility and exposure. Our goal is to see your graphics project thrive from inception to completion.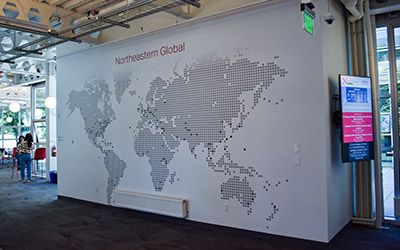 INSTALLATION SERVICES
Display your graphics the right way.
Our experienced installation team will ensure your graphics are properly installed to look their best, maximizing their visibility. "Safe, secure, and professional," that's our motto. We offer complete indoor and outdoor window, wall, and floor graphic installation services.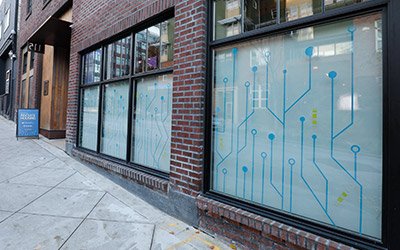 Project Coordination
Professional and effective.
A well-managed and coordinated graphics project is the cornerstone for success. From simple to complex, we'll work with you to make sure your next window, wall, or floor graphics project runs as smoothly as possible. Good communication is just as important to us as the the quality of our graphics. You will appreciate every aspect of working with us.
Partner With
AlphaGraphics
AlphaGraphics has everything you need to make your next custom window, wall, and floor graphics project a success. We have a complete set of solutions for both interior and exterior graphics applications, as well as expert installation services.
Our top-of-the-line production facilities consist of the latest presses and equipment — operated by an experienced graphics team who care about results. No matter what kind of graphics you need for your business, we can help make it happen.
Partner with us and receive expert assistance from industry professionals.
We work with a wide array of clients, ranging from small businesses to large national brands.
Your graphics projects are in good hands with AlphaGraphics. We'll help you take your messaging to the next level.
Window graphics
Wall graphics
Floor graphics
Installation services
Interior / exterior applications
Temporary / permanent graphics solutions
Design and layout services
Project consultations and coordination
Site surveys
Environmental graphics
Die-cut
Vinyl
Lettering
Privacy window graphics
Three-dimensional graphics
Perforated vinyl
Wall murals
Retail graphics
Office graphics
Wayfinding graphics
Wallpaper
Frosted windows
Realistic graphic mockups
Start on your next graphics and installation project today. GET A QUOTE

Print Solutions for your business

AlphaGraphics Seattle is your complete print solutions partner.

Printing

Top-quality printing services for your business. Digital, offset, large-format solutions — from simple to complex projects, we get the job done.

Signs and Banners

No matter the shape, size or application, signs are our specialty. We can create any kind of signage you can imagine, interior and exterior signage from banners and banner stands to wall-sized displays, and vehicle wraps.

Graphic Installations

We offer a wide range of commercial graphic installation and removal services — wall graphics, floor graphics, window graphics, interior and exterior applications, vehicle wraps, and more.

Marketing & Design

We're not printers who do marketing and design. We're marketers and designers who happen to be expert printers.

Mailing and Fulfillment

AlphaGraphics makes handling all of your business' storage and shipping needs simple and cost-effective. Services include warehousing, order fulfillment, product packaging, sorting, shipping, mailing and more.

Expertise and Stellar Customer Service

Our expert team has the knowledge and experience to help make your next project a success. Our biggest priority has always been providing our customers with top-notch support and great experiences.

Request a Quote

Use the form below to tell us about your next project.

CALL NOW206-448-9100Mon-Fri: 8am - 5:30pm

LOCATION

AlphaGraphics Seattle 3131 Elliott Ave, Suite 100 Seattle, WA 98121